EXPRESSIVE. ENERGIZING. AGILE.
The Nissan Micra arrives to challenge the small car standards in design, comfort and performance. With its unique blend of expressive yet premium design inside-out, intelligent features and agile driving characteristics, the fifth generation Micra comes to offer you an unexpected experience.
AUDACIOUS EXTERIOR DESIGN
From its sporty lines and proportions to its outstanding finishing, the Nissan Micra is all about iconic and expressive design. Go beyond the norm. With over 100 different style configurations, nothing is easier than making the Nissan Micra your own.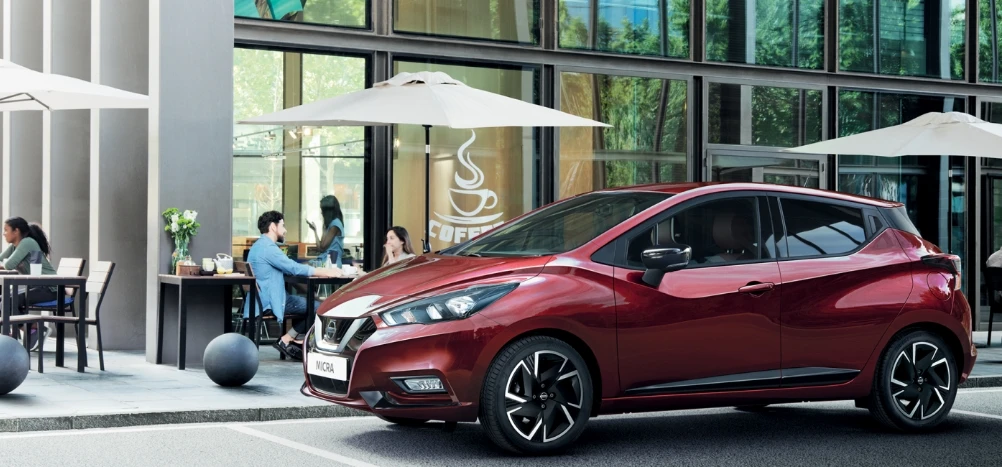 AGILITY & CONFIDENCE
Drive with agility and confidence: the Nissan Micra offers you an exciting yet secure ride by balancing manoeuvrability and smoothness to perfection.
NISSAN INTELLIGENT MOBILITY
At Nissan, Intelligent Mobility is about a smarter, safer, easier, and yet thrilling drive. The future at the reach of your hands today.
UPLIFTING INTERIOR
Conceived to be your space, Nissan Micra's finely crafted, top quality interior is a harmonious blend of space and comfort.