Timing Belt Offer at iMotors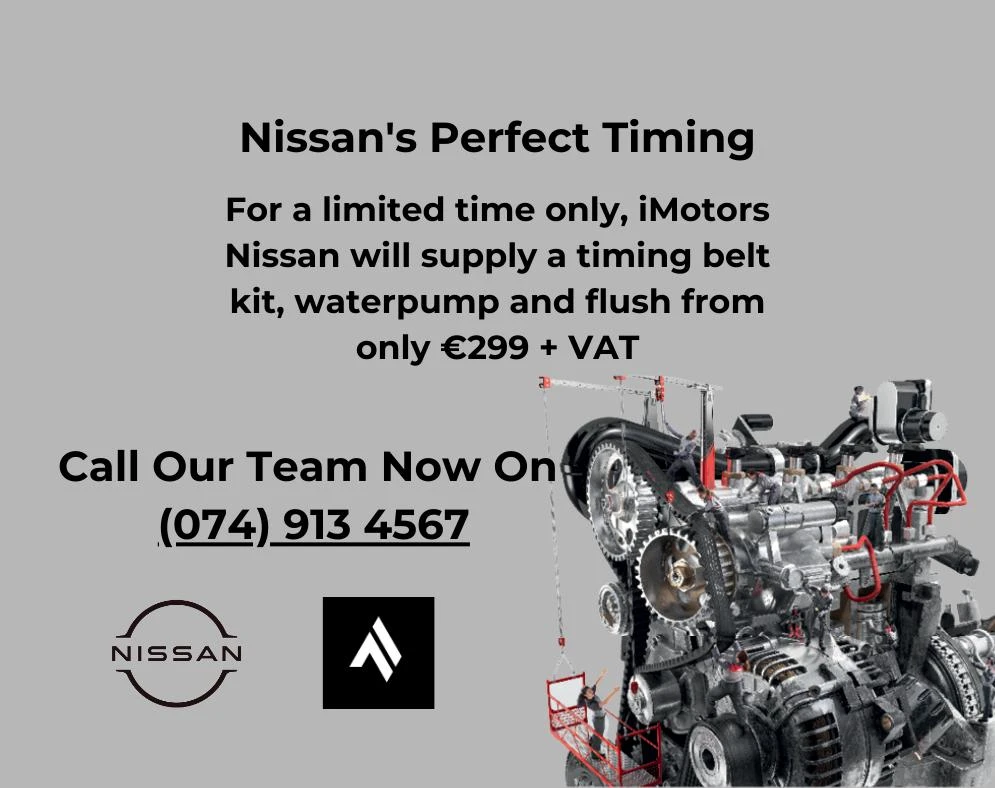 Have your Nissan Timing belt changed for €299
It's important to replace your timing belt at the mileage intervals your vehicle manufacturer recommends. If you don't replace the timing belt at the recommended time, you could end up with total engine failure, broken or bent valves, cylinder head or camshaft damage, and piston and cylinder wall damage.
Call now to book your appointment!
Letterkenny - 074-9134567
Malin - 074-9370605
Terms & Conditions apply.