3.9% APR ON PCP FINANCE ACROSS ALL THE RANGE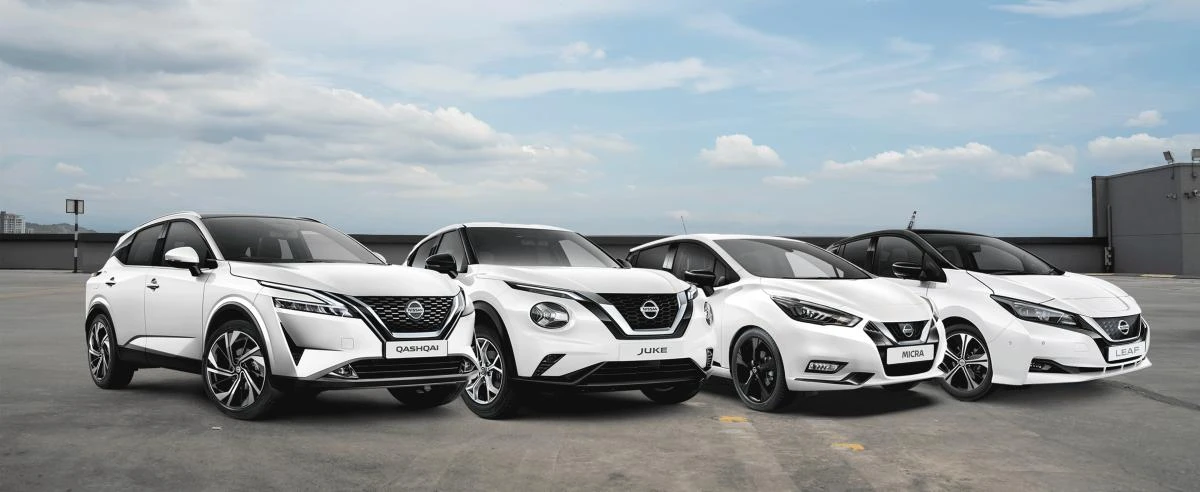 For 221 registrations, we've lowered our PCP finance offer to make it more affordable for you to own a brand new Nissan. Our entire passanger range (including the All-New Nissan Qashqai) is now available at just 3.9% APR, so you can focus on picking a new car with no stress over APR. To make things even easier, we've added the indicative dealer delivery charge and metallic paint in the examples below, so what you see is really what you get.
SOME TERMS AND CONDITIONS APPLY…
SOME TERMS AND CONDITIONS APPLY…
3.9% APR rate is available on all Nissan passenger models.
No minimum deposit required - Maximum deposit 30%.
Based on 36 months or 24 months term.
Car Finance is provided by AIB Finance & Leasing by way of a PCP agreement.
Available at participating dealers only.
This is a mutually exclusive offer and cannot be combined with any other offer that may apply.